get on the VIP list
and be first to hear ALL the news about Glasgow...

Be a "Top Secret Glasgow VIP". We are always working on all sorts of new features... the most buzzing events... the "insiders" low-down... the key to the very best of Glasgow.
We'll reveal top secrets that many locals don't even know about - often in the shadows of the classics.
If you want to be first onto these new top secrets, then just use the simple form below to pass us your email address and first name. We'll be in touch... "confidentially"!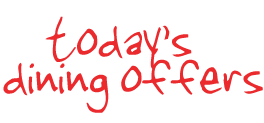 More New Chinask's Fans Here...
by Colin
(Glasgow)
I fianlly managed to make it along to Chinaski's, wondering what all the whispered fuss was about...

I thought it must be some sort of joke, all this keeping it quiet and no branding outside and secret beer garden close to the M8.

I'm eating my words now, I can tell you! I fell in love with the place. No mistake.

We had to wait (propping up the bar) for a table outside, but we got one and it was well worth it. Sitting upstairs, at the same level as the bar-diner, we sat like a couple of cats in the sun, sipping our wine and catching up.

We've been back twice in the 10 days since then, and we truly LOVE IT!