Pastry Heaven in the Merchant City French Market
by Ana
(Merchant City, Glasgow)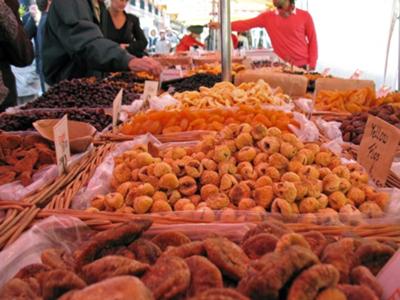 Pastry Heaven
We loved the French market last year. Rows and rows of market stalls all the way down Candleriggs. Each one was as tempting as the last!

There was everything - fine wines, huge pans of hot food, cheeses, cured meats, olives, herbs, spices, even waffles and bright red toffee apples. Yum!

Quite a few stalls with nik-naks too.

This is my favourite snap there - great heaps of light flaky pastries - melt in the mouth... mmmmm...

Enjoy!