Perfect Secret Beergarden
by Pete and Amanda
(Hamilton)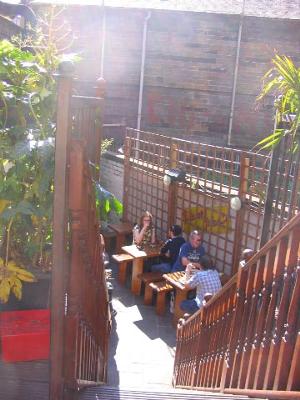 This is the life...!
What a special find! You were right when you said there is almost nothing out front to give Chinaski's away. We had doubts we'd find it, then suddenly there it was.

We sat out in the beer garden, in the shade under the top level balcony, and had a totally brilliant afternoon!

We thought we'd stay for just one glass of wine, but ended up having an early tea as well. The crowd was a nice mix of office workers and younger locals.

We LOVE finding new places like this, and we can't decide whether to tell everyone we know all about it, or to try and keep this secret to ourselves.