get on the VIP list
and be first to hear ALL the news about Glasgow...

Be a "Top Secret Glasgow VIP". We are always working on all sorts of new features... the most buzzing events... the "insiders" low-down... the key to the very best of Glasgow.
We'll reveal top secrets that many locals don't even know about - often in the shadows of the classics.
If you want to be first onto these new top secrets, then just use the simple form below to pass us your email address and first name. We'll be in touch... "confidentially"!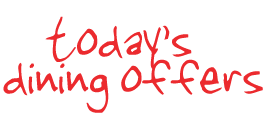 Too Many Beer Brands to Count...
by Jimbo
(Dennistoun)
I love Pivo Pivo cos we were able to have a 'beer crawl' - similar to a pub crawl, except you change beers rather than bars - on my brothers stag night. At the last count we'd been to 15 beers.

Although I might have missed a couple chatting up some lovely girls at the bar! That aside, Pivo Pivo works well for us. Even better, at the end of the night, all we have to do is stagger across Hope Street in time for the last train home!

Now and again there is some live music, to get the atmosphere really going. We love that!

Perfect Pivo Pivo! Bless you!

To tell the truth, I get up to more than just drink beer!

I love Christopher Brookmyre's and Ian Rankin's books. I play the bagpipes (yes, really). And I follow professional tennis. Isn't Andy Murray doin well?

I love movies. Some classics like Vertigo and The Day The earth Stood Still flick my switch. But I really like blockbusters. I think of it being like going on a roller coaster. Eat your popcorn and enjoy the ride!

My top 3 are probably:
1. All 'Alien' movies - goan' yersel, Ripley!
2. Die Hard 1 and 4 especially
3. Towering Inferno. Its about time for a re-make, I think. How did Faye Dunaways dress stay on? What a work of 70's genius... the movie AND the dress!

Cheers

Jimbo